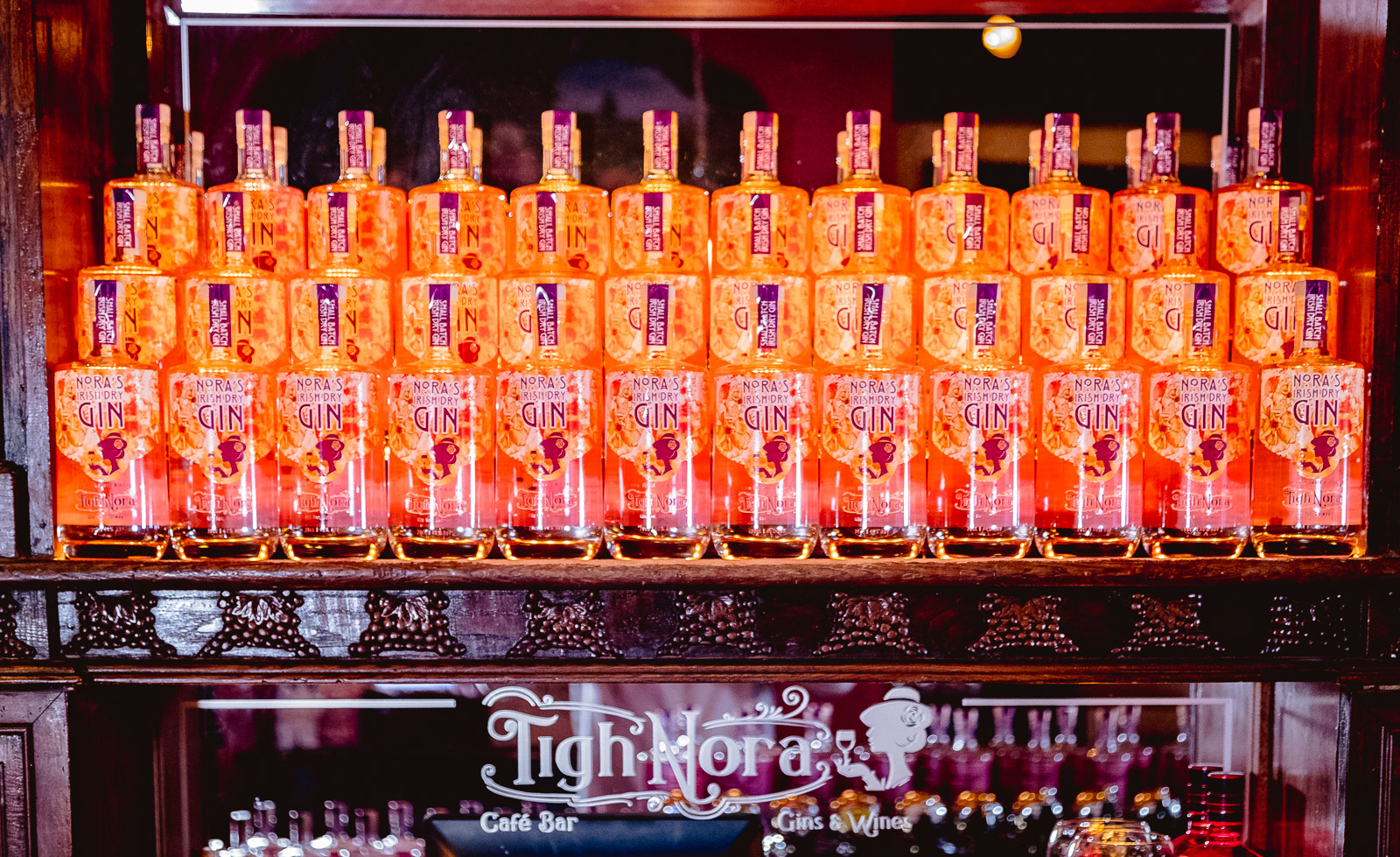 Tigh Nora is the first bar in Ireland to release it's own Gin!
Introducing.. 'Nora's Irish Dry Gin'!
A Classic London Dry Gin, that's floral lead and an ideal choice for new and seasoned gin drinkers. On the palate, it's a delicate, aromatic and perfumed gin, distilled in pot stills with a range of botanicals including; juniper, peach, rose petal, and bitter orange peel.
When ordering, the perfect serve is a slice of red grapefruit, sprig of fresh mint and a crack of black pepper in a goblet glass, with a Schweppes 1783 crisp tonic water.
The new gin is inspired by the bar's namesake Nora Barnacle, she was the beloved wife and inspiration of James Joyce, credited as one of the most famous Irish poets. Many people might not be aware that Nora was the original Galway Girl and a lady way ahead of her time. In her younger years, she would often walk past the very building that the bar is now located.
'Nora's Irish Dry Gin' is available in 'Tigh Nora' and its adjoining bar 'The Front Door Pub' and 'Sonny Molloy's Irish Whiskey Bar, along with its sisters bars The Liquor Lounge, The Dail Bar, Blake's Corner Bar, Brasserie on the Corner and Tom Sheridan's.
Take Nora's Irish Gin Home.. with gift set available. Complete with an engraved gin glass.. perfect as a gift for you or a gin friend! It can be purchased int he bar, In McCambridge's of Galway or send us a message, we can deliver all over the world!
Find Nora's Irish Gin on Social Media #NorasIrishGin